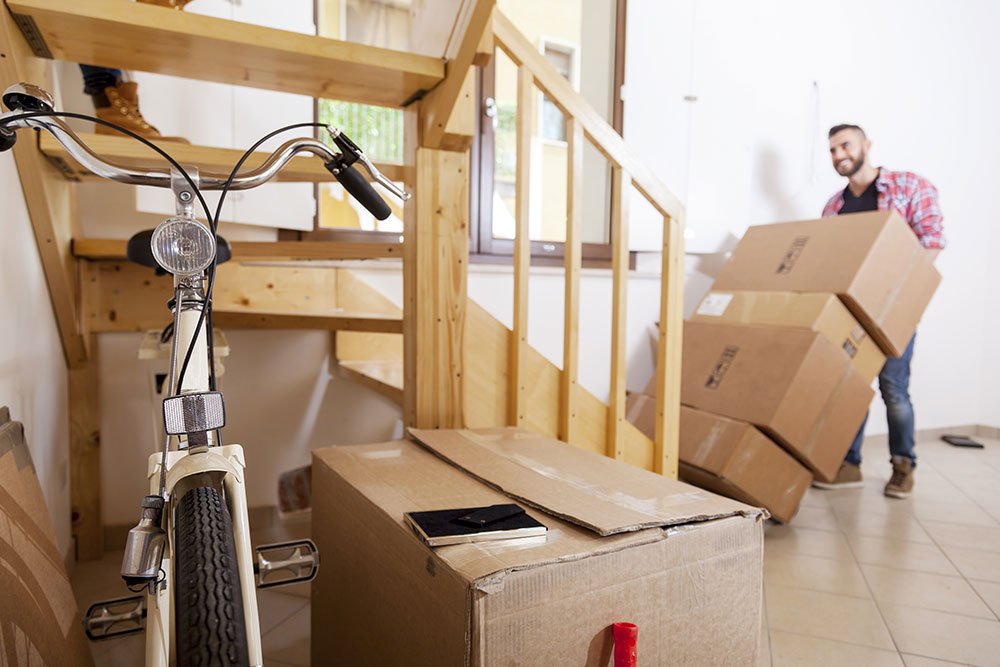 Riding through the scenic mountains and coastal highways may be thrilling, but it's not so much fun when you're relocating. The drive becomes unpleasant and exhausting as a result of the numerous ideas that race through your head along the way, such as your list of documents to take, legal requirements, and the numerous bumps to avoid that will give you a backache.
If you are planning to soon relocate, we have some tips that will help.
1. Determining your duration of stay
This is critical to determine because it may save you time and effort. Certain legal processes must be followed regardless of where in the country you intend to relocate. When it comes to relocating your two-wheeler, you are not obligated to do anything if you are going for less than a year. However, if you are relocating permanently or for more than a year, your Regional Transport Office (RTO) where your vehicle is primarily registered must issue a No Objection Certificate (NOC). Once you've relocated, you'll need to apply for a new registration with the new RTO at your new location.
2. Documents from the RTO
You will need a number of documents from your primary RTO before the move. This list will include,
RTO form 27: This application form is for assignment of new registration of a motor vehicle.
RTO form 28: This application form is for grant of No Objection Certificate.
Vehicle registration certificate
Insurance policy details of your vehicle
Valid Pollution Under Control (PUC) details or certificate.
3. No Objection Certificate (NOC) from Police Station
You are required to get a NOC from your nearest police station. This is to confirm that the vehicle is not involved in any open investigations. This can also be considered as a safety precaution to prevent illicit activity.
4. No Objection Certificate (NOC) from Traffic Police
This NOC is required to prove that you have no pending challans on your vehicle. If you may have any, you will be asked to clear the due before they issue you the permission to relocate the vehicle to another state or city.
5. Re-registration of your two-wheeler
Once you have all of your NOC documentation in order, you can re-register your vehicle at the new address. For example, if you're relocating from Mumbai to Ahmedabad, you'll need to bring all of your NOCs with you and register for a new vehicle registration in Ahmedabad.
6. NOC cancellation in case of change in plans
Changes in the situation may result in the termination of relocation arrangements. If you've already received a NOC from the RTO, you'll need to have it withdrawn. However, because the relocation procedure has already begun, you will need to get a Non-Utilization Certificate (NUC) from the RTO in the city where you planned to go.
These will be the first things first that you do with your two-wheeler and well, we got you some bonus tips for your transport partner.
While you chose a company to relocate your vehicle, keep these below points in mind,
Compare different companies and their reviews to find the one that fits best with your needs. Mega, can be your ideal partner for moving because the company comes with a reliable, compliant and efficient team while also offering affordable rates.
Before giving your vehicle to the transport firm, make a note of its condition, fluid movement, and engine condition.
Keep an extra copy of your paperwork on hand, as well as with your travel company, to avoid any delays along the way.
Make sure your packers and movers wrap your vehicle with utmost care and protection. Every inch and angle of your two-wheeler can be protected with good packaging materials.
Once the vehicle is loaded onto the transport vehicle, double-check the packaging wrap and vehicle placement movement. It may be damaged if left loose during road twists and bumps. As a result, it's important to ensure a firm grip on it.
As fuel is extremely flammable, it is necessary to keep the tank empty. It will help keep it safe through harsher weather transit.
Give particular attention to the fragile areas of your bike, such as the mirrors, breaks, headlights and indicators. These areas are prone to being damaged easily during the relocation process and hence, a lot of bubble wrap can come handy.
If you're someone who googles best packers and movers in Mumbai or a company that would help you pack and move pan India, Mega is your answer and with all these tips in your pocket, you are sure to relocate your bike effortlessly. They offer the best professional service with an efficient team, end-to-end service without any stress and more at an affordable price.
To know more about our services visit our website. Follow us on Facebook and LinkedIn for exciting tips and updates.