Shifting your office is not an easy task. You have to take care of expensive equipment, machinery, office furniture, and even utilities and collaterals. Hence, relying on MEGA's services proves to be a practical choice
Mega Pack and Carry Shifting Services
At MEGA Pack and Carry we have carefully crafted our shifting services to help you shift your office seamlessly. We cater to city and intercity shifting requirements along with any additional services that your business might need. We provide services in each and every area and are known packers and movers in Mumbai and areas nearby.
To help you in this magnanimous task, Mega has trained its staff and workers with skills that enable them to easily manage your goods with timely deliveries. We are the fastest-growing packers and movers in Mumbai by providing the fastest and safest relocation management services PAN-India.
We take special precautions throughout the process to ensure that all your equipment is securely transported and you have the best and most hassle-free experience in our packing and moving services. In cities like Mumbai, we are well-known packers and movers in Powai and other corners of the city too.
Our Corporate Shifting Services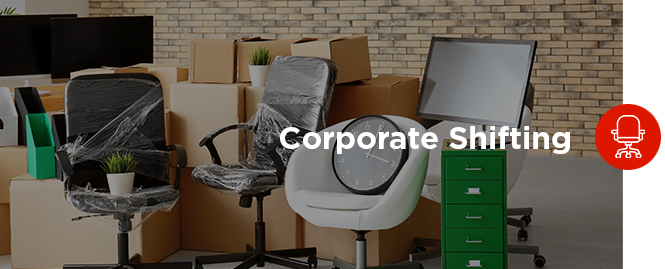 Our corporate relocation management services proposition is aimed to offer speed, reliability, efficiency, security, and affordability.
Packing and Storage
We carefully pack your equipment and fragile goods with special protective packaging material.
Our 3 layer packaging process entails the use of bubble wrap, corrugated sheets, and shrink wrap so that the goods are tightly fixed together for long travel.
We also offer you storage facilities to store important items, equipment, furniture, and machinery for both long and short-term purposes. You can even eradicate any unforeseen risk by taking up insurance.
Our team of professionals supervises the condition of your goods throughout transit and keeps you updated about the same.
You can easily track your shifting process through our handy Mega Matic app.
We also help you load and unload so that you are all set to unpack!
Mega provides corporate services in all the cities across India. We have been termed as the fastest-growing packers and movers in Pune. We are also the most recommended packers and movers in Powai and several other corners of Mumbai and other cities.
Shifting Process
Office shifting is a daunting task, hence we as packers and movers take all the necessary planning into consideration to provide you with the best shifting services.
Step 1: Scope and Planning
We consider the scope of the luggage, the weight, and the priorities to create a plan of action
Step 2: Storage
The second step would be to store things that need storage, like cupboards, tables, old equipment, etc. Our storage facilities have been made with extreme safety to ensure vigilance
Step 3: Packing
We pack and wrap all the goods with our special 3 layer packaging process. Since office equipment needs extra care, our professionals do the work for you to ensure that nothing is moving during transit
Step 4: Loading
All the goods are packed, labeled, and loaded in our trucks for the journey. Throughout it, our supervisors keep a tab on the goods and ensure that nothing is damaged
Step 5: Progress Tracking
Our staff keeps you updated about the progress through various means like SMS, calls, and emails. You can even track the progress in our Mega Matic app in real-time
Step 6: Unloading and Setup
Once the journey is complete, we help you unload, unpack and place the goods where they're supposed to be placed for your employees
And voila! Your company is set to start a new journey.
How We Help
Mega offers some of the most affordable relocation management services in India. With decades of expertise in the industry, we hope to cater to your business shifting needs.
You can rely on our expertise to make things easier for your business. Our tested techniques and experienced staff aim to ensure that the goods reach their destination within the allotted timelines to ensure a seamless transition to your new office space.
Get in Touch
Have plans of shifting your office? Get in touch with Mega Pack and Carry!