Door To Door Home Shifting Services From Mega Pack And Carry
When it comes to home shifting services, Mega Pack and Carry stand as a symbol of care. We make the daunting task of home shifting seamless and relaxed for stressed homeowners. Moving the entirety of your house from one place to another is a tremendous challenge where you have to take care of more than just transport.
Our team of professionals are trained to handle the biggest and most fragile pieces of furniture, machinery and other goods that you may be utilizing. We have a caring group of workers that ensure your stuff is in good condition, safe and undamaged through transportation.
So if you are looking for packers and movers or home shifting services then you're at the right place.
Our Home Shifting Services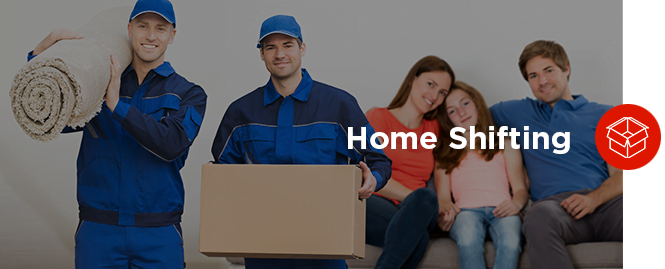 At MEGA Pack and Carry, we offer a wide range of packers and movers services to manage any move.
We offer city and intercity house shifting

Get instant quotations and affordable services at your doorsteps

You can also get insurance to secure your stuff

Our supervisors and packers are specially trained to use packing materials and space optimally in door-to-door shifting.

We package goods using the 3 layer packaging process which includes bubble wrapping, adding corrugated sheet and shrink wrapping.

We keep your stuff safe and supervise the same throughout the journey to ensure that nothing is damaged.

Our staff will keep you informed and updated about the progress throughout the transit.
Our Process
Step:1
Our home shifting service process is very simple. We assess the complete scope of work, goods, transportation, documents needed, additional services needed etc and create a plan based on it
Step 2:
We arrive right at your doorsteps to help you with the goods
Step 3:
Mega's professionals then wrap your goods with our trademark 3 layer packaging which includes bubble wrap, corrugated sheet and shrink wrap to ensure complete safety
Step 4:
The goods are then loaded and unloaded in our trucks which are supervised by our team
Step 5:
Throughout the journey, we keep an eye out for any possible damage and take full precautions to prevent them
Step 6:
Our staff will keep you updated about the progress and you can also connect with us anytime for help
Step 7:
Once the journey is over we help you unload (if you need!) and finish the final protocol
How we help
With our decades of expertise, Mega has witnessed and handled all problems related to relocation. Our aim is to use that experience for your benefit so that you can move with zero hassles and glitches.
Are you looking for fast and affordable home shifting services? Get in touch with Mega Pack and Carry!