Professional Home Shifting Services
 
Home shifting services or packing and moving services involve proper planning, management, and skilled labor to move your household goods. Your belongings include furniture, kitchen crockery and glassware, clothes, electrical appliances, and much more. Executing the process by yourself can be tasking and further possess the risk of damages and breakages. Therefore, hiring packers and movers that offer home relocation services is a beneficial move altogether.
Benefits of Hiring Packers and Movers
When you hire professional packers and movers, you gain benefits like protection, reliability, safety, convenience, and others. There are several companies offering quality relocation services in India. But you need to find the best one for your valuables and household belongings.
High-Quality Home Relocation Services by Mega
At Mega, we provide you with high-quality home relocation services with the right expertise that you are looking for. As one of the leading packers and movers company, we provide you with the comprehensive household shifting of your belongings and the safety home Storage in Mumbai!
If you are planning to set up your home or office and looking for packers and movers in Mumbai, MEGA will get the job done flawlessly. If you are looking for packers and movers in Mumbai, then we recommend you to go for the best, and contact MEGA. MEGA not just provides top-class home shifting services in Mumbai, but also helps you with the safest home storage services in Mumbai and many other cities across India!
Our Home Relocation Services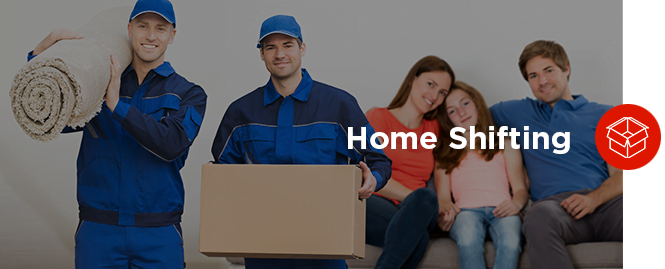 Experienced Professionals
Mega employs experienced and certified experts on board, highly trained to deliver first-class home shifting services to our customers. Our team handles the entire task, right from the packaging of goods to unpacking them at their destination. We ensure that every item is protected and secured to prevent any damage during the move. We also help you with home storage services with total safety. With over 50 years of experience at home relocation services, we offer the finest, high-quality, and affordable home shifting services in Mumbai to our customers. 
Proper Packing Materials
We believe in providing the safest relocation management services. Hence, at Mega, each item is packed with a 3 layer packaging process which includes bubble wrapping, corrugated sheet, and shrink wrapping. Packaging of each material is done with extra care to prevent any harm during transit. We understand the value of your goods and therefore make sure to treat them the same way as you do. Mega is the most recommended provider of home shifting services in Mumbai.
Saving Time and Money
With Mega Pack and Carry, you save both your time and money. With having our efficient packing and moving team by your side, you need not worry about a thing. You don't have to pay extra for labor, as our team will handle the entire process seamlessly. Moreover, with such skills, you witness a smooth and quick packaging of goods without any hassle. Get the fastest home storage and home shifting services in Mumbai and other cities.
Door-to-Door Relocation
Mega offers you door-to-door home shifting services in Mumbai and other cities in India. If you have plans of relocating soon, experience a relaxing and tension-free process with us. We also provide home storage in Mumbai.
Specialized Home Relocation Services at Mega
At Mega, get specialized home relocation services for your household items. Witness your belongings getting shifted with affordable pricing, premium packaging, and maximum safety. To avail of our home shifting services, request a quote now!
Connect with us for more information on our packing and moving services.