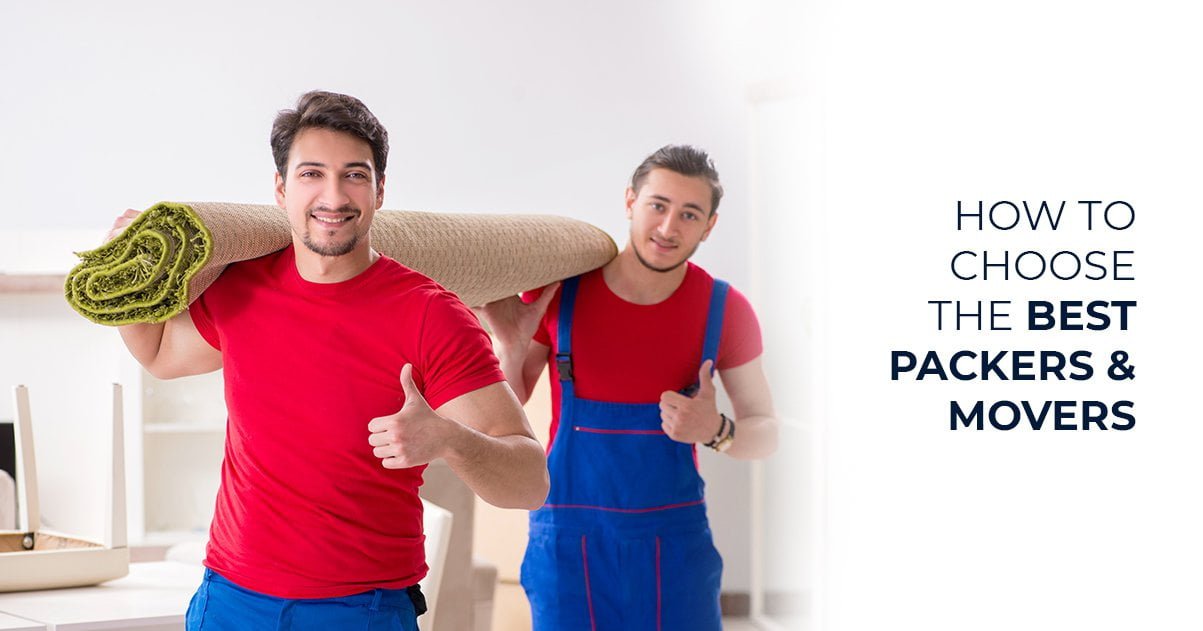 Shifting is a humongous task. You have to plan everything, starting from the packing to the transport to documentation and even labelling.
Needless to say, it's a stressful task, especially if you also have to choose competitive and quality conscious packers and movers. There are various companies that provide relocation services in India. Therefore, choosing the right company for you would require a lot of research and patience.
It is easy to lose yourself under the plethora of services that companies offer. You will probably be looking for 'packers and movers in Mumbai' and shortlisting the first 3 options that you see. It's not always a good idea to rely on just immediate options.
Therefore, if you are new to this ordeal, then here are things that will help you to select the perfect packers and movers for your move.
References and Reviews:
Look beyond the search results, ask friends and family for references or suggestions. A referred company should have good reviews on social media from other users too. Search results may be mis-leading but reviews and ranking cannot lie. A healthy balance between a budget and quality service is important depending upon the list and value of your goods.
Established company:
The website of an established company is a good place to start. You should see if they have an active infrastructure of owned trucks, experienced team and descent deployment of technology in their services. No. of years in business can further prove their strength.
The packers and movers industry is not averse to run-off-the mill companies, many who do not have any credits and have duped home-owners. Do not confirm an un-established company just to save a few bucks. The infrastructure and establishments ensure the credibility of a moving company.
Look After Your Convenience
How is the presence of the service provider in your city and in your destination city ? Do they have a door-to-door service? Will they assist you to load and unload your valuable goods at both the locations? Do they provide you the convenience of tracking your goods in transit?
Look for a company that answers all these questions. You are, after all, paying for a service of convenience.
Look For Experience
Knowledge plays an important role when it comes to handling household inventory. You need someone who has vast experience in the domain of home shifting. A company that has practical knowledge will be able to handle goods with care and caution in order to ensure that nothing breaks. They will keep you informed on action-plan so you will know exactly what to expect.
What Are The Range Of Services?
Most companies have basic shifting services offering only boxing and transport of goods. Look for movers that provide these along with value-added services like protective material packaging, for example at Mega we use 3 layers protective material packaging and the process involves wrapping the goods with bubble wrap, corrugated sheet and shrink wrap. Also, each product in house-hold shifting is treated separately for example, the packaging and moving of a wooden table is very different from valuable Fine-art.
Apart from this, the movers should also provide you with risk coverage, tracking convenience, storage facilities, easy access to staff, loading and unloading. Some movers even help you unpack (for a nominal charge of course)
Conclusion
As mentioned, it's important to conduct research before deciding on moving services. Once you shortlist the ones you like, try calling the companies individually and see what they have to offer before deciding on one.
Hopefully, this information will help you get a headstart.
Mega Pack and Carry offer relocation services across the country. So if you have any plans of moving, we look forward to your call! We'd love to help!