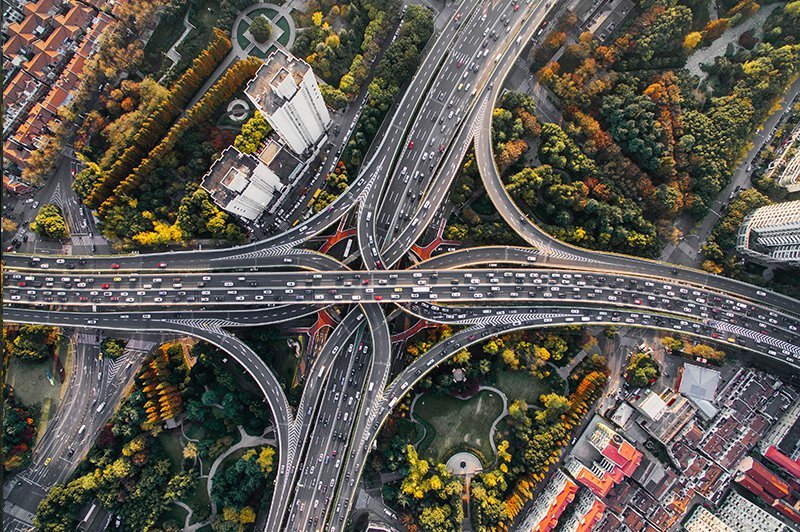 Freight transport is here to stay, there's no two ways about it. However, the freight industry contributes about 7 per cent of carbon emissions worldwide – which paves the way for the industry to claim its role in the lead of the climate change discussion. Unfortunately, the hurdles in this path are numerous – high capital costs, slow inventory and infrastructure turnover, and perhaps most importantly, the uncertainty that surrounds a lot of the proposed low-emission solutions.
So, what's the route towards significantly lowering the industry's carbon impact?
At Mega, we believe there are three primary factors that will drive the change: policy, fuel efficiency and innovations.
FORWARD-THINKING PUBLIC POLICY
Having different policies and rules across modes and markets hamper the implementation of both, cost-effective and climate-friendly solutions while planning transportation routes. As it stands, in the absence of a unified policy structure, transport companies end up incurring considerable costs for compliance. This hinders the process of finding sustainable solutions to reduce emissions over complex routes. Consistent policies can directly impact these overheads, thereby encouraging the industry to work towards lowering emissions. In simpler terms, streamlined countrywide guidelines will go a long way in helping the sector think and act green. While the government has definitely been making strides in this direction like we have seen with the implementation of GST and plans to develop multi-modal logistics parks, there has to be a constant conversation between the sector and policy-makers. Additionally, the issues of air pollution and congestion can be tackled by aligning with urban regulation and planning to enhance the results of any carbon-positive strategies that are formulated.
STRIVING FOR FUEL EFFICIENCY
Hand in hand with government policies comes the steps the logistics sector itself must take. One of the most important is improving fuel efficiency and pushing for the development of sustainable fuel options that are also commercially viable for the industry. While sustainable fuel options are definitely being worked on, we do not believe that they will see wide-spread adoption among freight transporters unless the economics of it is worked out, and these sustainable, renewable options prove to be financially feasible.
At the same time, what the industry can do is work on optimising driver behaviour, better route planning, accurate requirement forecasting and use of appropriate modes of transport.
MAXIMISING TECHNOLOGY
Big data and advanced analytics have a crucial role to play in efficient route planning and forecasting. Technology can also help to optimise resource utilisation and resource sharing. Automation is another area which can improve operational efficiency. More efficient transport results in a direct reduction in the carbon footprint of the industry.
A sustained thrust in these areas is the key for the Freight Transport industry to move towards low emission models, with the goal of net-zero transport in the near future.