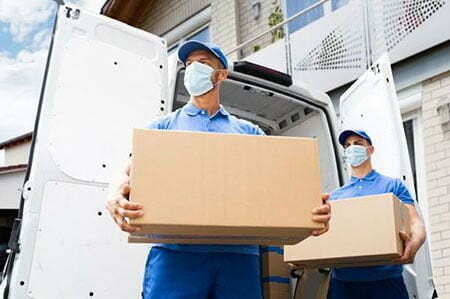 One of the most preferred forms of transportation across the world is by roads. It is one of the oldest forms of transportation dated back in time.
A huge chunk of the logistics industry relies on road transportation to keep the supply chain running. It helps transport companies schedule delivery days and manage cargo from point A to point B. Almost all kinds of goods, containers, products etc for both air and sea travel are handled by road transportation in order to send them to their destined location.
As easy and good as this sounds, road transport comes with its own list of pros and cons. Companies often wonder if it's worth investing in.
So today we'll be covering a brief understanding of the advantages and disadvantages of road transportation in logistics services.
Advantages
Value For Money
Road transport is comparatively cheaper and more affordable than other forms of transport. The capital used for roads is fairly easy on the budget and it gets the work done too. The only charges you can expect are petrol/diesel, toll money and taxes. This is quite small compared to the multiple costs that sea and air transport demands.
Door To Door Service
The best part about roads? It can help a truck deliver door to door. Roads have a wide reach and it has penetrated almost every location across the country. Therefore, it has the ability to provide door services, warehouse carry forwards etc.
Wider Reach
Believe it or not, road transport is the only one that has penetrated the challenging rural areas of India. India has a network of over 5,897,671 kilometres of roads. From Ladhak to Aasam, roads have allowed companies to reach consumers in the most cost-effective way possible.
Less Damage
Chances of damaging fragile goods are less in trucks as the driver in control can monitor the way he is driving and the supervisors can easily keep an eye on them. In addition to this we eliminate the risk of intermediate loading and unloading. This prevents goods from getting damaged.
You Need It Regardless
You will need road transport regardless of sea or cargo. After transporting goods from these modes, you need something that can further bring the goods to warehouses so ODC trucks help in this process. Whether you want it or not, you will need it to complete your supply chain.
Disadvantages 
Accidents
India accounts for 4.5 lakh road crashes per annum. It's easy to crash vehicles in the unsteady roads of India and this is a challenging feat for the logistics industry as well. Especially for drivers that go to some of the most dangerous roads in the country like Ladhak.
Weather Changes 
Road vehicles are vulnerable to weather effects and this can hamper work. Rainfall, extreme heat, fog and smog can delay deliveries and sometimes even prove to be dangerous for the staff involved.
Not Suitable For Long Distance 
Long-distance travel requires a lot of money as well as time. Road transport, although convenient, is slower than other modes of transport. Also, factors like traffic, natural calamities, vehicle issues, etc can slow down the pace and directly impact the supply chain.
Drivers Conditions 
Drivers are the backbone of the road transport industry, however, the poor conditions of the roads and lack of sanitisation leaves the workers to fend for themselves. There is no job satisfaction and this can affect the work of a logistics company in the long run.
Fuel Prices 
Volatile fuel prices have a direct effect on the operations of road transport. A good part of the budget goes to fuel cost and it's not really feasible for long-distance travel. Rising fuel prices lead to a loss in revenue.
Conclusion
Every transport has its own pros and cons, however, in this world we can only choose what we have at hand. Road transport is a blessing to some and a bane to some. How you make the most of this mode is up to you.
One thing that never changes is the fact that it's an integral part of the logistics industry in India. Whether you like it or not, you will require roadways for something or the other, and companies rely on expert logistics professionals to keep the supply chain intact regardless of the challenges.
We know because, at Mega, we have seen the challenges firsthand and learned to work around it. We provide logistics services like container trucks, ODC transport ,and more. Get in touch for any queries or help.