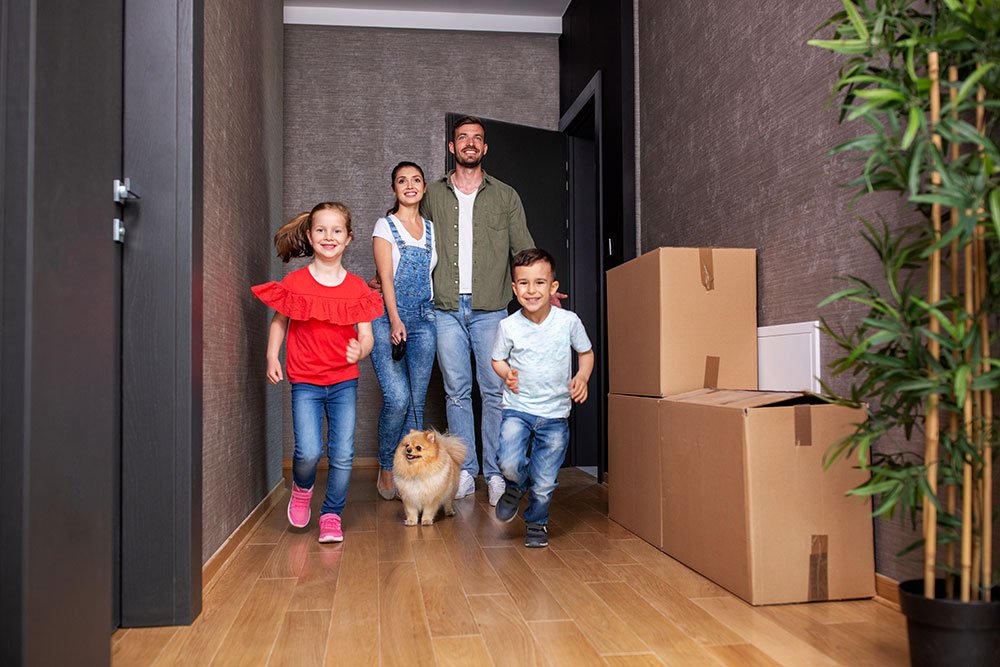 People move houses for multiple reasons like a job change, partner opportunities, and so on, but do you have to move with a dog or cat or some bunnies? Some pets are unfazed by shifting from one home to another. Others, on the other hand, may find being uprooted from their accustomed surroundings and placed in a new home upsetting.
The experience varies from pet to pet because, good or bad, it is important to be as sensitive as we can be towards the experience of our little fur buddies.While you prepare to create some sound experience for them and yet wrap up with your packing in time, below are some pointers to help you have a smooth transition for them,
1. Create a safe area
To avoid any uncomfortable situations, it is preferable to provide a safe environment for pets where they may feel at ease. Choose any peaceful location with their bed or crate and include some toys that they like playing with. This might keep them busy and save you from causing any damage to your belongings.
Though, it is important to not abandon them totally, so if they are kept in another room than the one you're currently working in, take the time to pay them a visit and keep an eye on their activities.
If you've hired experienced packers and movers to assist you, don't worry; you'll have more than enough time to focus on your pet and not be distracted by the tedious tasks of packing.
2. Comfort with travel arrangements
While your pet may be used to evening drives around the city, planning for a relocation might be tedious or difficult for them as it will involve longer hours of travel. Begin to familiarize them with the vehicle. Also, make sure they'll be at ease with the box or their crate you'll be using. If they aren't used to staying put in a closed space, try having them stay in a crate for a short period of time and gradually increase it by luring them into it with some treats and of course praising them for being a good pet. It also makes their learning experience a little enjoyable.
You definitely cannot rehearse if you plan on making a long-distance relocation or flying to your destination. The same exercises, on the other hand, will help your pets cope with trip commotions.
It is ideal to employ a professional packers and movers company for the finest pet relocation experience. Mega packers and movers in Pune will be your best bet to avoid the chaos and create a smooth, stress free transition.
3. Consult your vet
Pet migration is a big challenge. You would never want to take any chances when moving to a new place with your pet friends. Before relocating, it is always a good idea to take them for a check-up. If your pet is prone to stress, you should seek advice from your veterinarian on how to make the move as painless as possible. Your vet will provide you the best advice on how to keep your pet calm, stress-free, and happy.
Lastly, relocate your dogs or cats once you make sure to have moved all your belongings first. Try to make some time and arrange a few spots or tidy the house so they can feel at ease as they arrive. This way, they will feel less out of place and adapt a little easier.
Attempt to keep all of your pet's necessary items, such as food, medications, collars, toys, beds, immunization records, and so on, close at reach. If you accompany them when they are relocating, you will be able to persuade them to enter the new location without difficulty.
Hiring a professional packing and moving team will make your relocation less stressful since they will organize and mark your belongings correctly, making it easier and faster to reassemble them in the new location.
Are you still concerned? Don't be concerned; use Mega packers and movers in Pune, Panvel, Mumbai, and across India.
To know more about our services visit our website. Follow us on Facebook and LinkedIn for exciting tips and updates.