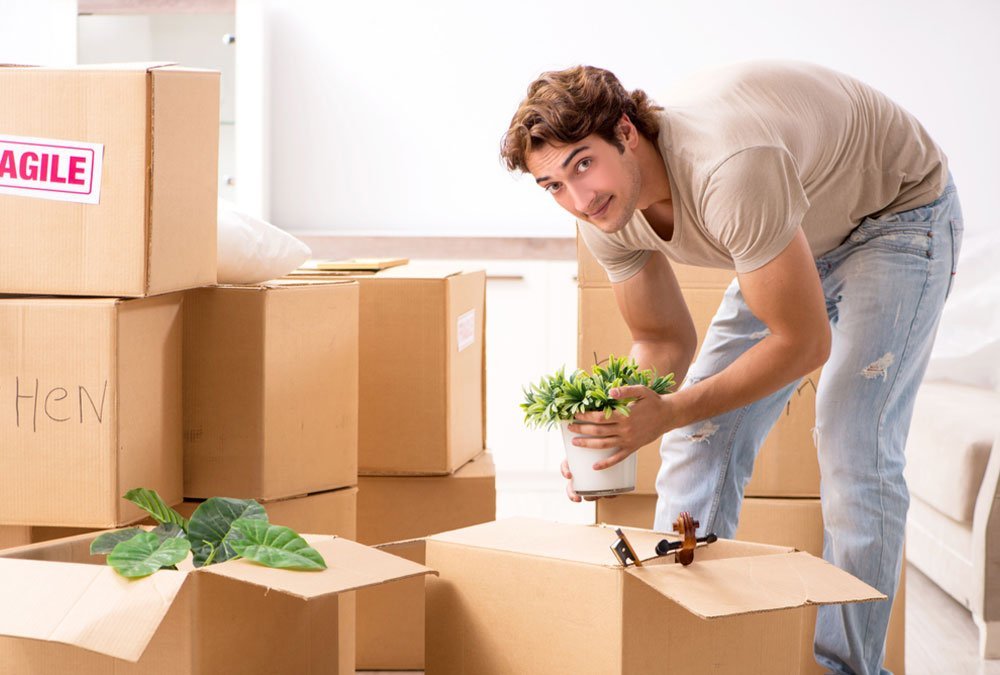 If you're planning for a move, don't make the mistake of leaving your plants behind. Plants bring liveliness and positivity to your living space. They eventually become an integral part of your family, and therefore, carrying them with you is a necessity.
Plants are highly fragile and sensitive, especially if they are flower-bearing plants. Plants, in general, require utmost care and safety, and during the move, you need to be extra careful. Right here are some of the tips to follow while relocating plants to your new home.
5 Tips To Relocate Your Plants During House Shifting
When is the right time to move plants?
It is highly advisable to move plants during the early springs and fall when the temperature is not overly warm. Hot summers will worsen the situation and will dry out the plants quickly. If the season is particularly wet, a late spring or summer move may be possible.
How to relocate your plants?
Ensure to get as much root as possible when digging out the plants. More soil will help you to protect the plants during the move. Make plenty of room for the soil and make sure that it is thoroughly moist.
Storage and packaging
Firstly, wrap the clay pots in a damp newspaper and then cover them with dry paper. Secure these layers with tape to keep the sheets intact. While storing them in cardboard boxes, make holes for the plants to breathe in air. If in case of extra-large plants, tie them with a wooden stick so they don't fall off.
During transportation
If you plan to move plants during the summer, keep them out of the sun and wind. Keep the soil moist and replant as soon as possible when you reach the destination. It is also wise to go ahead and prepare the new planting site/gardening area before you arrive.
Moreover, consider transporting flowers, shrubs, and trees in a closed vehicle such as a truck to avoid wind or heat damage.
Why Do You Need Professional Assistance?
Moving plants by yourself is not a good idea. Plants require utmost safety, care and proper handling during the entire shifting process. Therefore, for plant shifting, you hire professionals for one simple reason: plants are too fragile and can damage during transit. Professional packers and movers Mumbai will provide you with all the protection and tools required to move them safely.
Conclusion
Settle your plants as quickly as possible. And you are all set to fill your living space with positivity and happiness.
We at Mega Pack and Carry ensure maximum safety for your plants and belongings. We make it our goal to transport your things without any damage and hassle. Visit our website to know more about our services and expertise.
For any further queries, get in touch with us.