At Mega Pack and Carry we have carefully crafted our office shifting services to help you shift your office seamlessly. We cater to city and intercity shifting requirements along with any additional services that your business might need.
Shifting your office is not an easy task. You have to take care of expensive equipment, machinery, office furniture and even utilities and collaterals. Hence, relying on office relocation services proves to be a practical choice.
To help you in this magnanimous task, Mega has trained its staff and workers with skills that enable them to easily manage your goods with timely deliveries.
We take special precautions through the process to ensure that all your equipment is securely transported
Our Office Shifting Services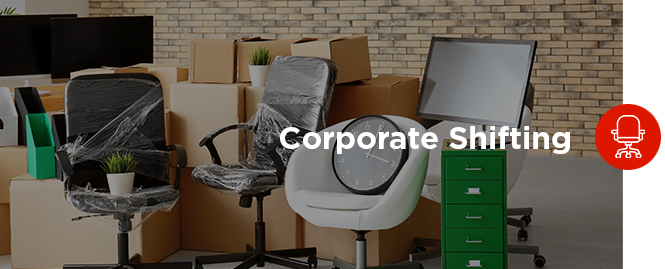 Our corporate shifting service proposition is aimed to offer speed, reliability, efficiency, security, and affordability.
We carefully pack your equipment and fragile goods with special protective packaging material.
Our 3 layer packaging process entails the use of bubble wrap, corrugated sheets and shrink wrap so that the goods are tightly fixed together for long travel.
We also offer you storage facilities to store important items, equipment, furniture and machinery for both long and short term purposes. You can even eradicate any unforeseen risk by taking up insurance.
Our team of professionals supervise the condition of your goods throughout transit and keep you updated about the same.
You can easily track your shifting process through our handy Mega Matic app.
We also help you load and unload so that you are all set to unpack!
How We Help
Mega offers some of the most affordable relocation services in India. With decades of expertise in the industry, we hope to cater to your business shifting needs.
You can rely on our expertise to make things easier for your business. Our tested techniques and experienced staff aim to ensure that the goods reach their destination within the allotted timelines to ensure a seamless transition to your new office space.
Have plans of shifting your office? Get in touch with Mega Pack and Carry!