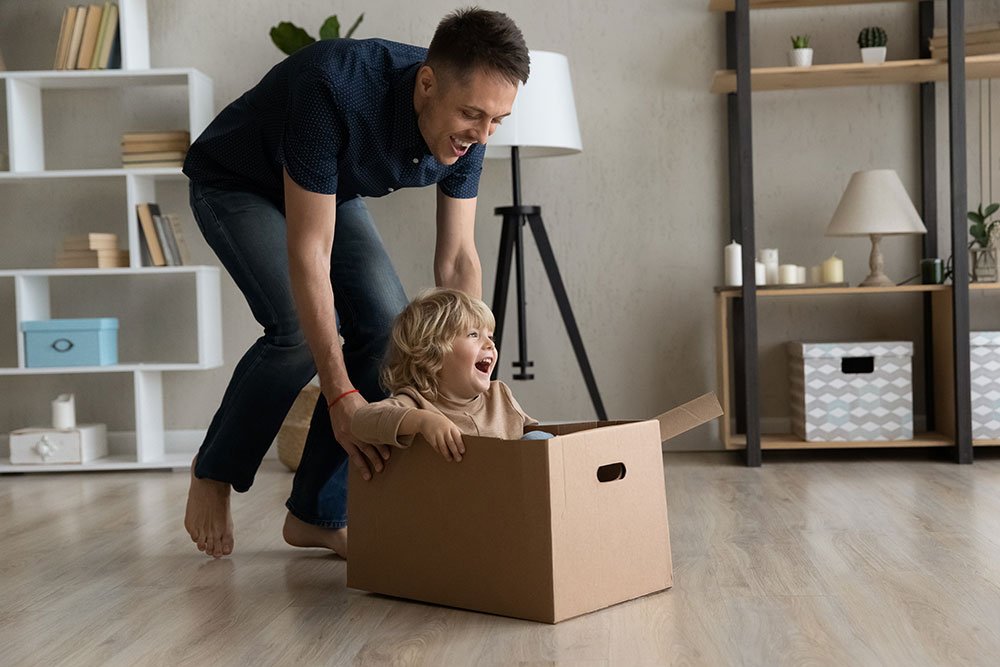 Relocating is a challenging task in and of itself, but it becomes even more difficult when children are involved. You have your own things to wrap up, and then there's another person to worry about. When you have a newborn, there is so much to keep track of, and even if you don't, even younger children bring with them so much mess and items to manage.
Children often have a calming area, are habituated to a specific layout in the house, sleep with a favorite fuzzy toy, or are simply accustomed to a pattern that might be unsettling to disrupt overnight.
These tips will come in handy if you need to relocate and want to make the transition simpler for your children.
1. Make a list
While it is easy to recall all of the objects while they are within your visual range, there are many smaller, easily forgotten items that can be written down in a timely manner. Making a note of each thing on a per-room or per-person basis will help with sorting and placing the correct items in the correct boxes.
If you've hired a packer and mover service, this will also aid the professionals in better organizing their work and goods per box.
2. Set aside the essentials
Keep a bag ready aside with your child's bedding, a few favorite toys and books, new pajamas and a change of clothes, along with some of your essential items like toiletries or clothes. This way, you'll have these items on hand when you arrive, and you'll be able to start making your child's new room feel like home, right away.
3. Hire a babysitter
It may sound uncertain, but if you have a toddler at home, having someone look after them is a smart idea. Managing a sobbing baby while guiding the professionals about the box fragility or move ability can be stressful, even with the support of professional movers and packers.
In the meanwhile, having a familiar face to look after them will keep them calm, allowing you to concentrate on moving out activities.
4. Hire the right company for moving
Professional packers and movers can be extremely beneficial while moving. It's difficult to commit the time and energy necessary to adequately pack the house when you have children around. Hiring will lighten your load, and you'll be done packing in no time. This is beneficial since you get to spend time with the children while still keeping an eye on them.
5. Sort and discard
There's no reason to pack and transfer items that your children will not play with or use after the relocation. Sit down with your children and go through their belongings item by item to select which will be moved, which will be donated, and which will be discarded for recycling.
If you plan to keep the crib or other sentimental items, you may want to consider storing them at a facility as well. Mega offers a cost-effective storage solution for your belongings, so you'll never have to say goodbye to the things you adore.
Summing up
Mega's packing and moving services give a very cost-effective solution to your shifting needs. Your belongings are safely packed in the appropriate boxes by a team of professionals, and they are transported from your home to your new home with the utmost care and concern. You won't have to worry about the boxes getting damaged or managing with your babies around because the experts will take care of every little detail until the very last minute.
To know more about our services visit our website. Follow us on Facebook and LinkedIn for exciting tips and updates.